Scale
RtBrick's routing software provides a 'cloud-native' approach to networking, creating a highly automated and scalable IP/MPLS routing system at a low cost-point. RtBrick's hyper-scale routing can be used for data center interconnect and peering, and its spine and leaf architecture can be used to build very large-scale connectivity within a data center.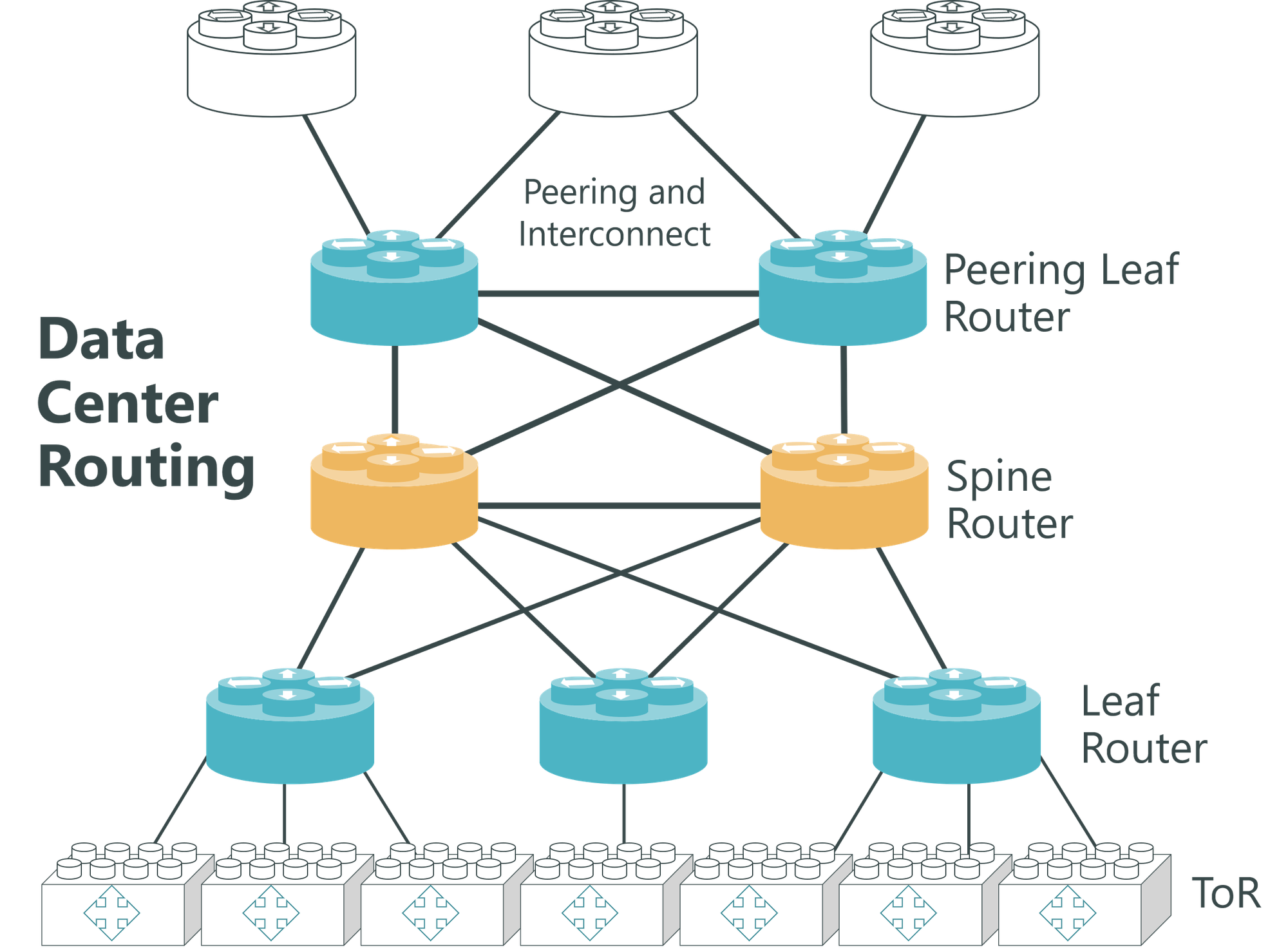 Resilience
In the event of hardware failure, RtBrick Full Stack Software provides greater resiliency than conventional routing systems, by snap-shotting the routing state in its unique Brick Data Store. The forwarding tables are replicated in a redundant switch, which can begin to act as a replacement for the failed unit in a fraction of the time that it would take a traditional router to restart.
Automation
The routing software comes with a REST-based API, enabling automation from external systems. Unlike traditional systems, every feature of the routing software is exposed for full programmability. Providing a consistent REST-based approach also unifies network and IT operations.
Cost
RtBrick's software runs on bare-metal switches, which provide high-performance networking at a fraction of the cost of conventional routers.
Operating a disaggregated data center IP network
You can manage your whole data center IP network from a single browser window, using the RtBrick Management Suite. And you get automation straight out-of-the-box. Simply power-on your bare metal switches and they will self-register, download the correct software image, discover their topology and all microservices self-start. Automated software version management reduces risk of human error, and new microservices can be updated and tested independently of other operating software. The system also includes tools to simplify repair, such as 'clone a switch' for zero-touch replacement of broken hardware. And there's in-depth alarm and status management, with thresholds and abnormalities automatically flagged: from data rates to fan speeds. You can glue this into your existing OSS using REST and RPC APIs, such as gNMI (Google Network Management Interface). The cost will be significantly lower than traditional systems.