This article was published in VMBlog on December 28, 2022. You can read the original article here
Looking ahead to 2023, the importance of reliable, high-speed Internet has never been higher. We rely on fixed broadband technology for work, education, and entertainment daily.
To boost the performance of and access to these fixed networks, $65 billion was designated in November 2021 for broadband programs and grants in the US. While these initiatives are well-intentioned, the funding has been put towards approaches that have remained relatively unchanged for 25 years.
So, what opportunities for change do we see coming over the broadband horizon in 2023?
Open Disaggregated Networks
Probably the most significant change will be a consequence of advances in merchant-silicon (chipsets developed by independent companies, rather than traditional telco vendors). This has enabled a new generation of open switches, and a whole new approach to building networks that is disrupting the industry. It is more flexible, costs less, and is power-efficient. Most importantly, it has broken the tie-in between hardware and software - similar to what happened in the computing industry many years ago. This network disaggregation will give carriers more choice and more control over their networks.
We're already seeing top carriers adopting disaggregated architectures in the network core, the fixed edge, and the mobile RAN, but 2023 will see it become mainstream. Aside from bringing its own direct benefits, disaggregation will also have some secondary effects in other aspects of the industry.
A New Wave of Vendors
The telco market has been dominated by a few companies that have been around for, quite literally, centuries - with a heritage in traditional telephone systems. To limit choice even further, these industry giants have been steadily consolidating, with Nokia absorbing Alcatel and Lucent, leaving Ericsson and Huawei as the only other remaining contenders in this category.
Then there is the generation of vendors that arrived with the Internet-era, who typically specialize in switching or transport, such as Cisco, Juniper, and Ciena. Twenty or thirty years ago, this was a space full of dynamic startups bringing new innovations to the market. But this category of vendors has also stagnated in recent years, and new players are rare.
This isn't surprising when you look at the barriers to entry for any conventional telco vendor. Satisfying the performance demands of modern networks has required the development of purpose-built silicon that carries a huge fixed cost.
Fortunately, off-the-shelf silicon developed by independent chip vendors such as Broadcom and Intel is now suitable for a wide range of network applications and has removed this barrier to entry. As a result, 2023 will see the beginnings of a new vendor landscape.
It's important to recognize that new vendors will typically fall into one of two distinct camps: either hardware or software providers, but rarely both. Open hardware vendors, such as EdgeCore and UfiSpace, are providing high-performance platforms that can be used across a wide range of network applications. In contrast, software vendors tend to specialize, each concentrating on a different set of network challenges. For example, companies such as Drivenets focus on core routing, building a high-throughput fabric out of open switches. RtBrick and others focus on the edge of the fixed network, with expertise in driving high scale service features on the underlying silicon.
In 2023, the decline in the number of telco vendors will reverse, welcoming innovation to a sector that has seen little change for decades.

More Reliable Broadband
Ever since the days of dial-up Internet, the key service differentiator has been speed. ISPs and technologies have competed head-to-head on delivering faster and faster broadband. But while consumers will continue to demand higher throughputs from their broadband providers, we're starting to see a focus on service reliability as being equally important. After all, what's the point of having hundreds of Megabits of connectivity if it suffers from interruptions?
This in turn will see greater demand for the underlying features that deliver high levels of reliability: sub-second failovers if there is a line break, and faster route convergence times (or the time it takes to re-learn the paths across the Internet). The good news is these technologies will take leaps forward in 2023, and disaggregated networks will actually surpass the reliability of traditional networks in this regard.
Moving Forward
Nothing has really changed in fixed networking since the first IP services more than thirty years ago, and certainly since we moved away from dial-up. By contrast, 2023 promises to be a year of huge change for the better for both operators and their customers, as we enter the year of open networking for telecoms.
##
ABOUT THE AUTHOR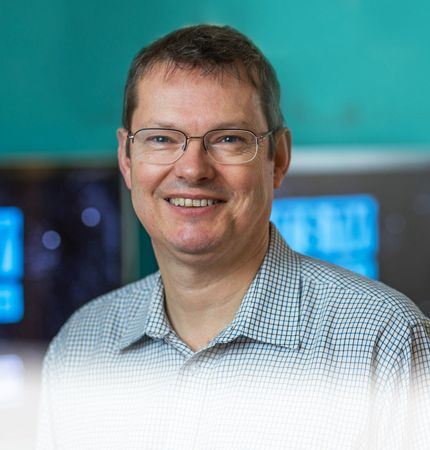 Richard Brandon has more than thirty years of experience in networking. Currently head of marketing at router software pioneer RtBrick, Richard was previously CMO at Edgeware, VP of Worldwide Marketing at Juniper Networks, CMO at Intune Networks and MLL Telecom, and Head of Service Provider Marketing in EMEA at Cisco Systems. Richard also spent his earlier career in British Telecom. He has spoken at multiple forums including Broadband World Forum, NAB, and IBC, as well as the European Parliament. Richard holds a BSc in Physics from Imperial College, London.