This article was published in VMBlog on November 16, 2023. You can read the original article here
Industry executives and experts share their predictions for 2024. Read them in this 16th annual VMblog.com series exclusive: By Richard Brandon, VP of Strategy at RtBrick
The telecoms industry faced many new developments in 2023 - from the AI frenzy and what it means for network building, to major tech achievements, to new alliances and increased government involvement. Let's reflect on the past year and explore how these progressions will impact the industry in 2024.
Disaggregation spreads from the RAN to the core to the edge
Disaggregation of networking equipment has already taken hold in the mobile RAN, as operators enjoy greater reliability, cost savings, and other benefits from being able to source open white-box hardware and software independently of each other. Next year, we'll see this trend spread to the core of IP networks, where AT&T has already made progress, and the fixed network edge, following the likes of Deutsche Telekom's Access 4.0 project.
AI's pending strain on our current networks
Researchers project that the market size for AI will increase by at least 120% year-over-year. Unfortunately, the development of our network infrastructure isn't matching the development of AI algorithms, which are rapidly advancing. Our current networks do not have the capacity to receive the massive amounts of data at the high speeds that AI requires.
Our networks need to scale as AI scales and achieve this with new, more economical approaches. A solution to this is disaggregation. By implementing bare-metal switches into telecoms systems and uncoupling software and hardware, disaggregation enables greater capacity and faster speeds at the network edge, which is necessary for AI to achieve its full potential. We'll likely see more broadband providers joining the disaggregated revolution in 2024 to support AI's progression.
Partnerships to fill in a new vendor landscape
As networks disaggregate, we will see new industry partnerships emerge between open component vendors of software and hardware and companies capable of integrating them together for operators. We can also expect to see traditional equipment vendors make acquisitions in this space, as they look to catch up with the more innovative and open disaggregated vendors. We've already seen examples of this over the past couple months, with Ciena acquiring Benu and Radisys partnering with RtBrick.
Innovating for higher availability
Additionally, with internet users' growing impatience for outages, to help re-establish network services without significant disruption, high-availability capabilities have been added to routing software. Now, if BNG hardware or the optical access network fails, services can be re-launched in seconds - minimizing the potential impact to thousands of subscribers. Carriers should keep an eye out for further developments in 2024 that make broadband access even more reliable, power-efficient, and cost-effective.

Global alliances & initiatives
Particularly in the second half of this year, several new alliances and initiatives have arisen to accelerate the adoption of open, cloud-native networks. For example, the U.S., UK, Canada, Australia, and Japan formed the Global Coalition on Telecommunication (CGOT) in early October to prioritize these networks and diversify the telecom supply chain. The Next Generation Mobile Networks Alliance (NGMN) also published a Cloud Native Manifesto in mid-September to increase adoption of cloud native solutions in mobile networks, complimenting their Operating Disaggregated Networks (ODiN) project.
In the year ahead, we can expect government and industry organizations to continue getting more involved in the push to drive change in the telecoms industry.
Exciting times ahead
At the end of 2022, we predicted a new year of open networking for telecoms, which would bring major positive changes for both operators and their customers. This came to fruition with key innovations, partnerships, and global initiatives in 2023.
The disaggregated revolution is just getting started, and there's a bright future ahead for the telecoms industry. New developments and progress are around the corner, and there's greater urgency since our networks could soon reach their limit on being able to handle AI. We're excited to watch this disaggregated trend bloom.
ABOUT THE AUTHOR
Richard Brandon, VP of Strategy at RtBrick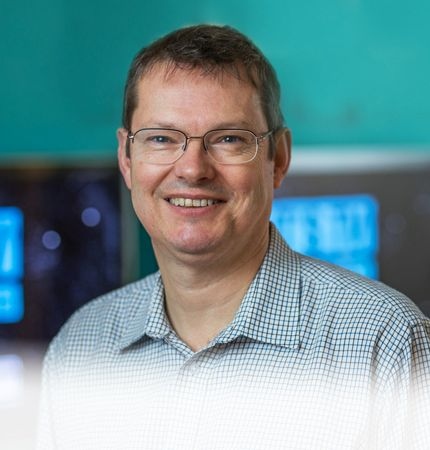 Richard Brandon has more than thirty years of experience in networking. Currently VP of Strategy and Head of Marketing at router software pioneer RtBrick, Richard was previously CMO at Edgeware, VP of Worldwide Marketing at Juniper Networks, CMO at Intune Networks and MLL Telecom, and Head of Service Provider Marketing in EMEA at Cisco Systems. Richard also spent his earlier career in British Telecom. He has spoken at multiple forums including Broadband World Forum, NAB, and IBC, as well as the European Parliament. Richard holds a BSc in Physics from Imperial College, London.