This is an article from Broadband World News, printed on April 6, 202. You can read the original article here
RtBrick, which is betting its future on the rollout of disaggregated systems in broadband access networks, has unveiled cloud-native broadband network gateway (BNG) software as the first use case of its next-gen routing code.
The startup, which counts Deutsche Telekom as a reference customer, says the BNG software has already been selected for trial by "major telecoms operators," though it doesn't identify any. DT will undoubtedly be on that list (See DT's Access 4.0 Team Loses Its Cherry & Hits the Eggnog.)
The BNG stack includes "support for key subscriber features such as queuing, accounting and lawful-intercept, along with major routing protocols, such as BGP, OSPF and IS-IS," says the Karnataka, India-based company. "The software is delivered as a container, running on Linux, which only includes the microservices required for each use-case," adds the company in its launch press release.
RtBrick says its software has already been validated on white box switch platforms from Edgecore Networks and Delta, but can also run on x86-based servers.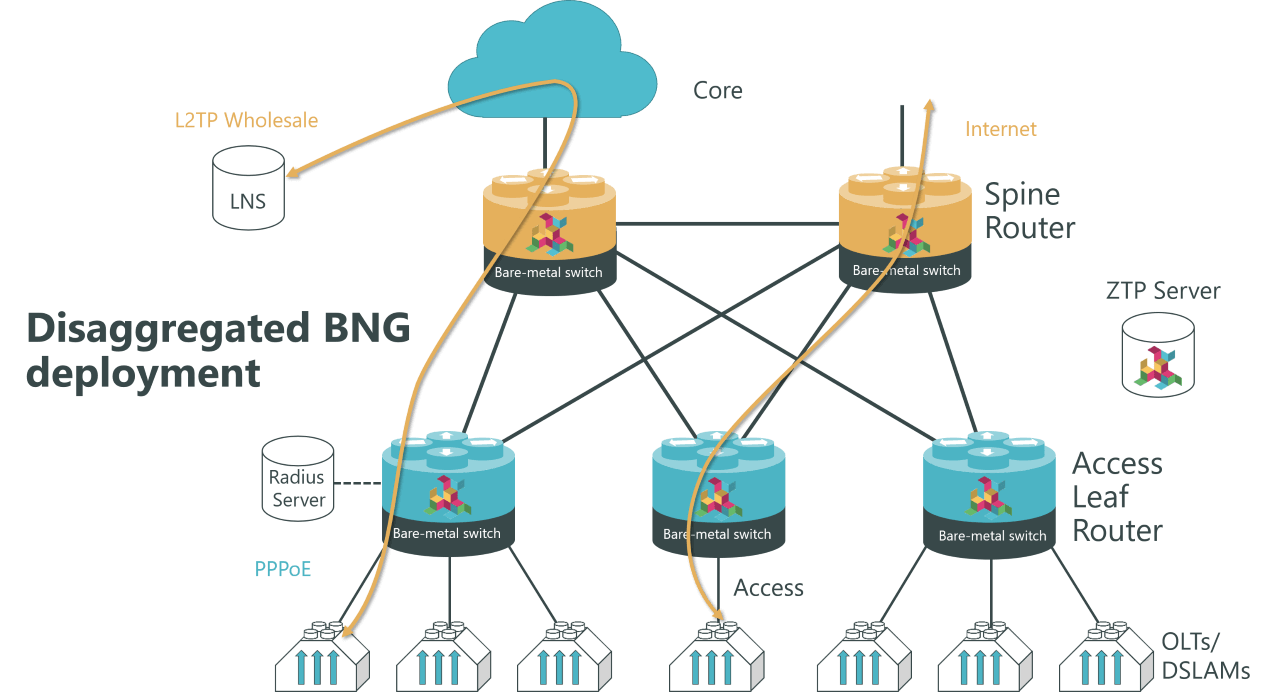 Now the vendor needs more operators to follow the same path as Deutsche Telekom, which is quite advanced with its Access 4.0 strategy, and take a leap of faith into the world of virtualized functions and bare metal hardware platforms.
That's certainly a trend, but not a fast-moving one, though the team at RtBrick believes that operators will soon recognize that traditional systems won't be able to deliver the bang-for-buck needed in a world increasingly reliant on high-speed, flexible fixed broadband access connectivity.
"It's all about cost," stated VP of marketing Richard Brandon during a recent conversation with Broadband World News. Access networks "need to be more efficient. This is the bottom line. DT did the cost engineering first before putting the company's software through its paces, he says.
The biggest hurdle for getting into operator networks, though, is integrating with the existing IT support systems: The hardest part is enabling the software-based functionality to run alongside and be in step with existing provisioning and management capabilities, said CTO Hannes Gredler.
RtBrick isn't the only software-oriented challenger trying to convince operators to break free from the traditional broadband access platforms that are currently deployed around the world: Arrcus, Casa Systems and netElastic are also active in the same market. "We see this as a validation of the sector," notes Brandon.