This article was published in VMBlog on March 27, 2023. You can read the original article here
By Hannes Gredler, Founder and CTO at RtBrick
By 2030, global e-waste generation is expected to reach 74.7 million metric tons. For perspective, that's heavier than the Great Wall of China. Various factors and industries have been driving e-waste generation in recent years, and telecommunications is no exception. The sector contributes significant amounts of waste each year, and unfortunately, telco vendors haven't been taking the necessary steps forward to minimize production. In fact, telecoms vendors' approach has been at a standstill for over two decades - taking the same inflexible, expensive, and unsustainable approach to broadband buildouts.
The projected e-waste totals for the next few years are a wakeup call for the telecoms industry. It's time for carriers to come together and reduce their footprints through innovative, non-traditional ways.
A closer look at telecoms e-waste contributors
Since the internet was invented, network software and hardware have been sold from a single vendor as a monolithic system. Conventional telco routers are large, costly, and require a significant amount effort to upgrade. When carriers do inevitably move forward with upgrading either their software or hardware, their old equipment often ends up in landfills, where it releases toxic chemicals into the atmosphere and significantly impacts the surrounding environment.
Furthermore, if carriers decide to change to a new software vendor, they can't re-use their hardware. It must be completely replaced, and unlike computers and other technologies, this old hardware can't be repurposed for something else. Instead, it goes to waste.
Clearly, non-disaggregated, legacy networks where software is locked to hardware have been significantly contributing to today's e-waste problem. To help minimize waste and meet their own sustainability goals, carriers must look for alternative methods to build their networks.
Let's cut the extra e-waste weight

Fortunately, an effort is already being made. Operators are starting to adopt open bare-metal switches instead of traditional monolithic routers, as they're more practical, cost-effective, and environmentally friendly.
In the past, systems were built with many interdependent parts in a chassis. If one part became outdated and needed upgrading, then the entire system may need to be thrown out. Open bare-metal switches can be swapped out separately as needed, and different vendors' equipment can even be replaced by others. Additionally, unlike conventional systems, bare-metal, sustainable hardware is reusable and has a longer shelf life. It can be reprogrammed and given a new function with a different software - not left to waste with no further purpose.
Not only do open, bare-metal switches help eliminate e-waste generation, but they also significantly improve power efficiency thanks to the underlying silicon they use. Commercial, merchant silicon delivers the same performance as proprietary systems but is more advanced in terms of power consumption since it is brought to market one or two years faster. This can help carriers save on increasing power costs, in addition to increasing their sustainability efforts.
However, more can always be done, and this approach has not become commonplace yet. While replacing hardware can be relatively simple, telco providers must accept learning new ways of approaching broadband buildouts - a process that hasn't changed significantly for over 20 years. This could entail taking operation knowledge from proprietary vendors' operating systems and transitioning them to open systems. Additionally, certain legacy features may not be available in disaggregated structures, so telcos will have to discern whether they're still needed.

Taking the necessary next steps
The e-waste problem has been accelerating at an alarming rate over the past few years. Between 2014 and 2019, e-waste generation worldwide grew by 21%. Unfortunately, the more prevalent technology becomes in daily life, the more pressing of an issue this will be. While avoiding waste completely may not be possible for the time being, the telecoms industry can start taking aggressive actions now to reduce the impact of legacy technology. A key part of this is for telco decisionmakers to begin incorporating new technologies such as open, bare-metal switches to reduce their carbon footprint.
As sustainability and minimizing environmental impact increasingly becomes a main business objective for the telecoms industry, carriers will need to rethink the way they build their networks - or unfortunately, progress won't be made fast enough.
ABOUT THE AUTHOR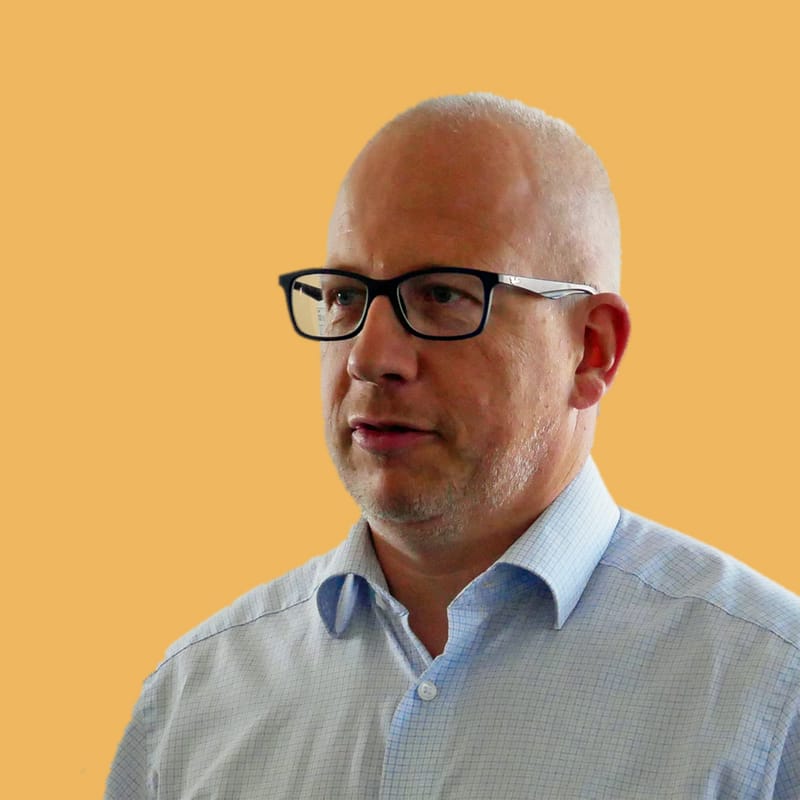 As company founder and CTO, Hannes leads the vision and direction of RtBrick. He has 20+ years of expertise in engineering and senior roles working with Alcatel (now Nokia Networks) and Juniper Networks. Hannes is also a co-author and contributor to multiple Internet Engineering Task Force (IETF) drafts and is a regular speaker at industry events and conferences. He holds 20+ patents in the IP multi-protocol label switching (IP/MPLS) space.